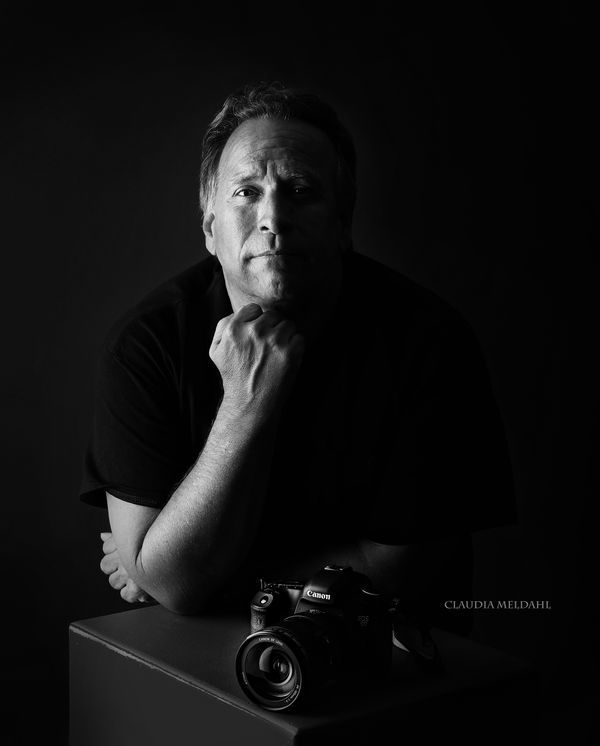 My passion for music began at a very early age, spending time with my beloved grandmother and listening to her radio. Learning a few instruments, I began my extensive record collection and attended every concert I could.
Along the way, I discovered another passion,photography! My life was transformed forever. I traveled to California to study my craft eventually returning to Minnesota and my family. My love for music and photography have never disappointed and I continue to enjoy the ride.
Amongst its hidden treasures Minnesota is home to great music and a number of talented musicians. I hold in awe the many impressive live-music venues and talented artist's.
My latest venture is a project I call "Minnesota Music for the Record". I have taken portraits of performers and influential people in the Minnesota Music scene. Along with that project, I also enjoy photographing live music events and capturing the emotion of the live event in a photo..
I am an award-winning photographer with 30 years of experience and skills. I can bring anyone's vision to photography in stunning ways.
TESTIMONIALS
Jim''s photos answer the question: 'Why do I need a Professional Photographer when I've got an IPhone?" Because through his Mastery and his humanity, Jim Vasquez is able to tell a visual story that is unlike anyone else's" - Peter Himmelman
Jim has photographed our band for multiple projects the past three years. In studio, on video locations, and in concert.
His vision, high quality, creativity has been instrumental in the promotion of our music and CD's. We use his photos on our website, across all our social media platforms, on posters, print and digital media publicity, and more.
His stunning cover photo featured on our tenth CD release "Stay Above Water" has helped draw a great deal of attention to our band in the blues/roots music market. From Minneapolis to Belgium.
Jim is my "go to cat" for all my photo needs, and an amazing guy to work with. Scottie Miller-Scottie Miller Band
Jim has the incredible ability to capture raw emotion with his camera. I've worked with him both in the studio and in a live setting and I am always blow away by the shots he gets! – St Paul Peterson
Jim Vasquez, Artist, Photographer and a true fan of the arts especially the music industry and has always been there for us. He has always had a keen eye for beautiful detail and substance in his work. I'm a big fan of Jim and will always have him working with me.-Ricky Peterson